I installed a cruise control unit on my 04 FJR. Unfortunately I sold the bike and kept the R1, so I now feel the need to rest my wrists again with the greatest add-on for long distance riding.
Real estate is going to be a huge issue on this project. I have an electrically actuated servo unit already, but it's proving to be a bit too boxy for undercover installation on the organic R1. I have some ideas, but I haven't progressed beyond the conceptual at this point. I'll keep updating this LTP (Long Term Project) as I go.
I've built and installed the control box for the cruise. Almost no automotive units come with waterproof switch units, so I've had to build my own. Here it is. The third pic shows clearance at full left lock. The mount is part of a Sirius satellite radio mount. The box is a Radio Shack project case that's been spray painted with with Rust-oleum Textured black. Switches are waterproof, lit by LED, and expensive as hell. The smaller clear thingie is a Radio Shack blinky. Everything is mounted with automotive grade double stick tape. No fasteners used. This whole thing can be removed with no damage or remnants of prior installation. (I might re-route the wiring to go under the mount and frame spar so they're less visible.) Click the pics for more detail.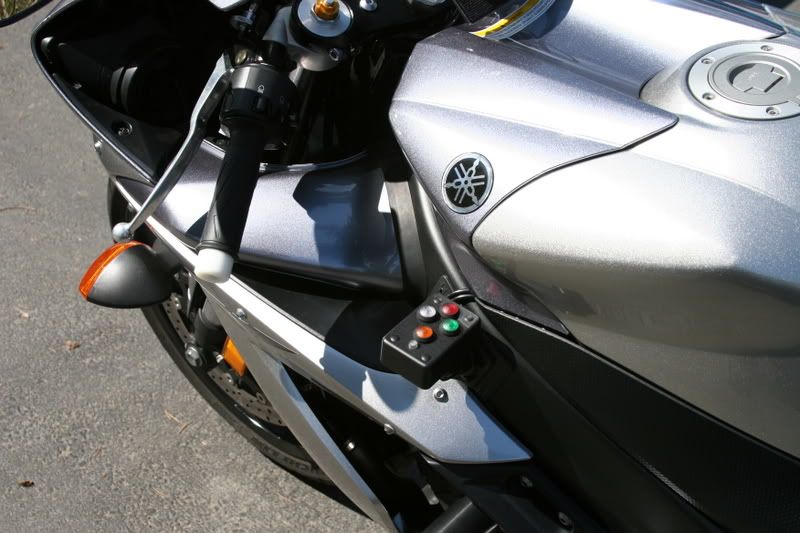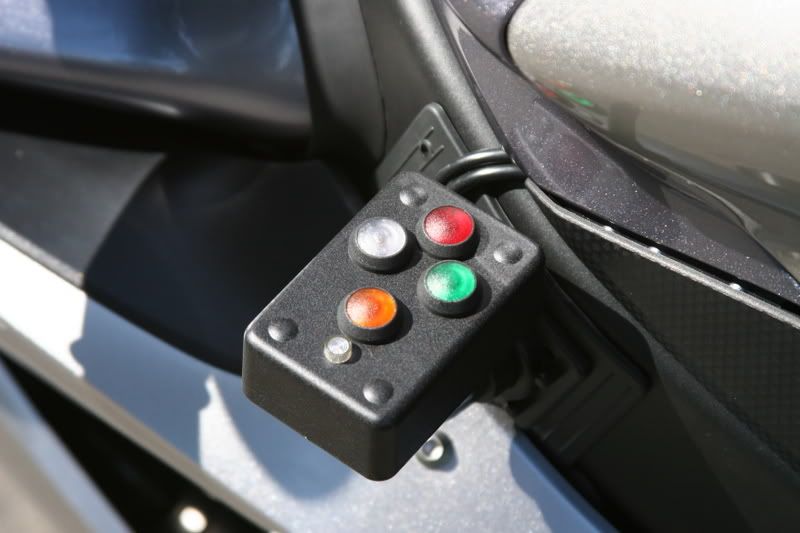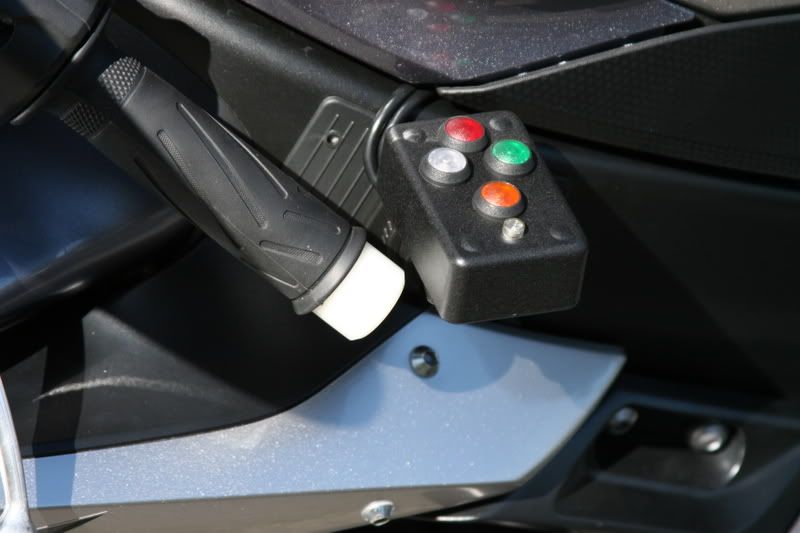 This project was never completed on the R1. I bought an FJR1300 and added cruise control to it using many of the suggestions and installation tips used on
FJRForum.com
. Several recent posts here show the control unit I built for the FJR.